As a
style destination for generations of shoppers

, we're dedicated to inspiring our customers and helping them discover new brands and products.

Tap into our network and start growing your customer base through targeting strategies fueled by unparalleled cross-category insights.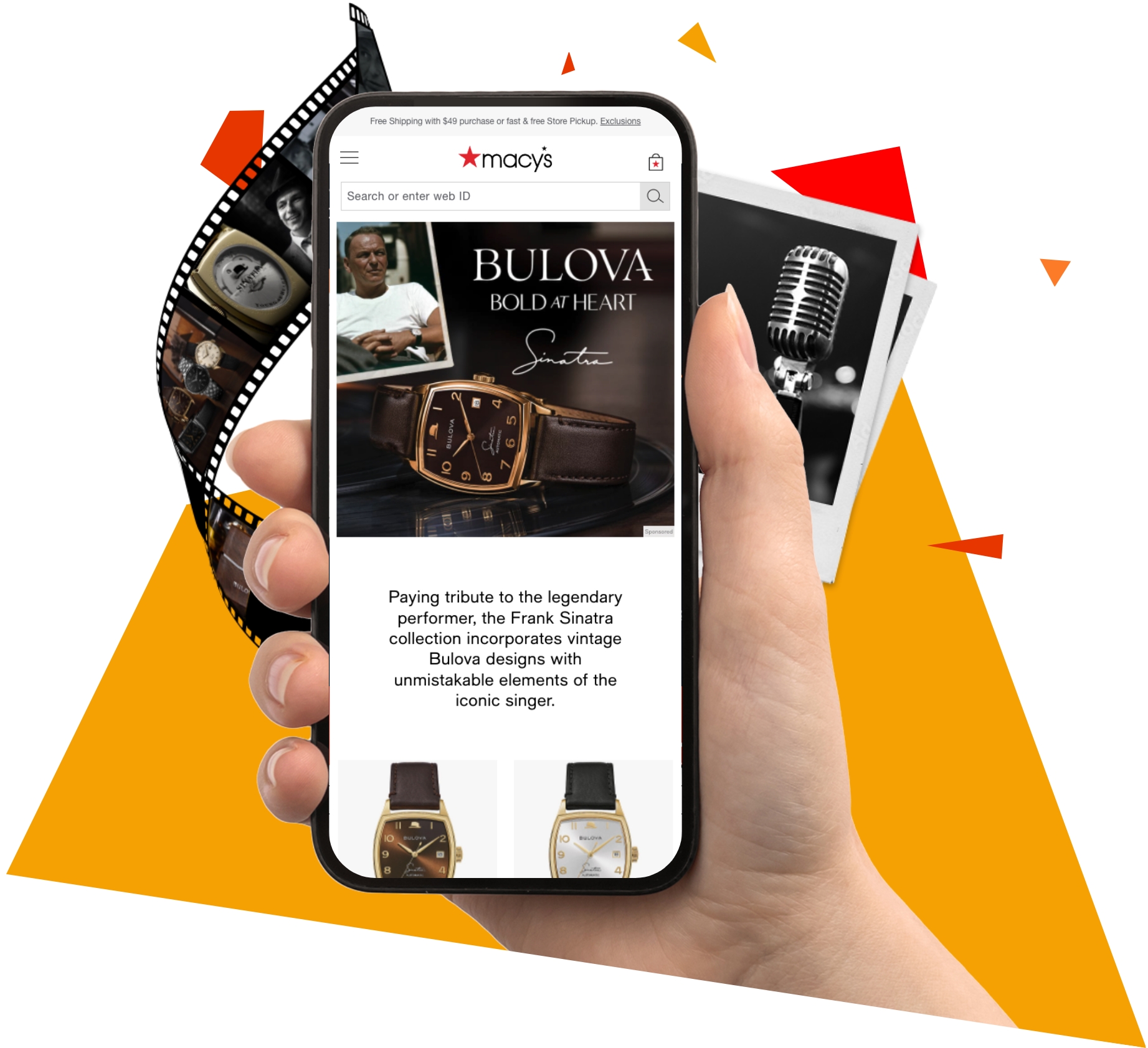 Products & Media Solutions
We build customized media plans to drive your brand priorities.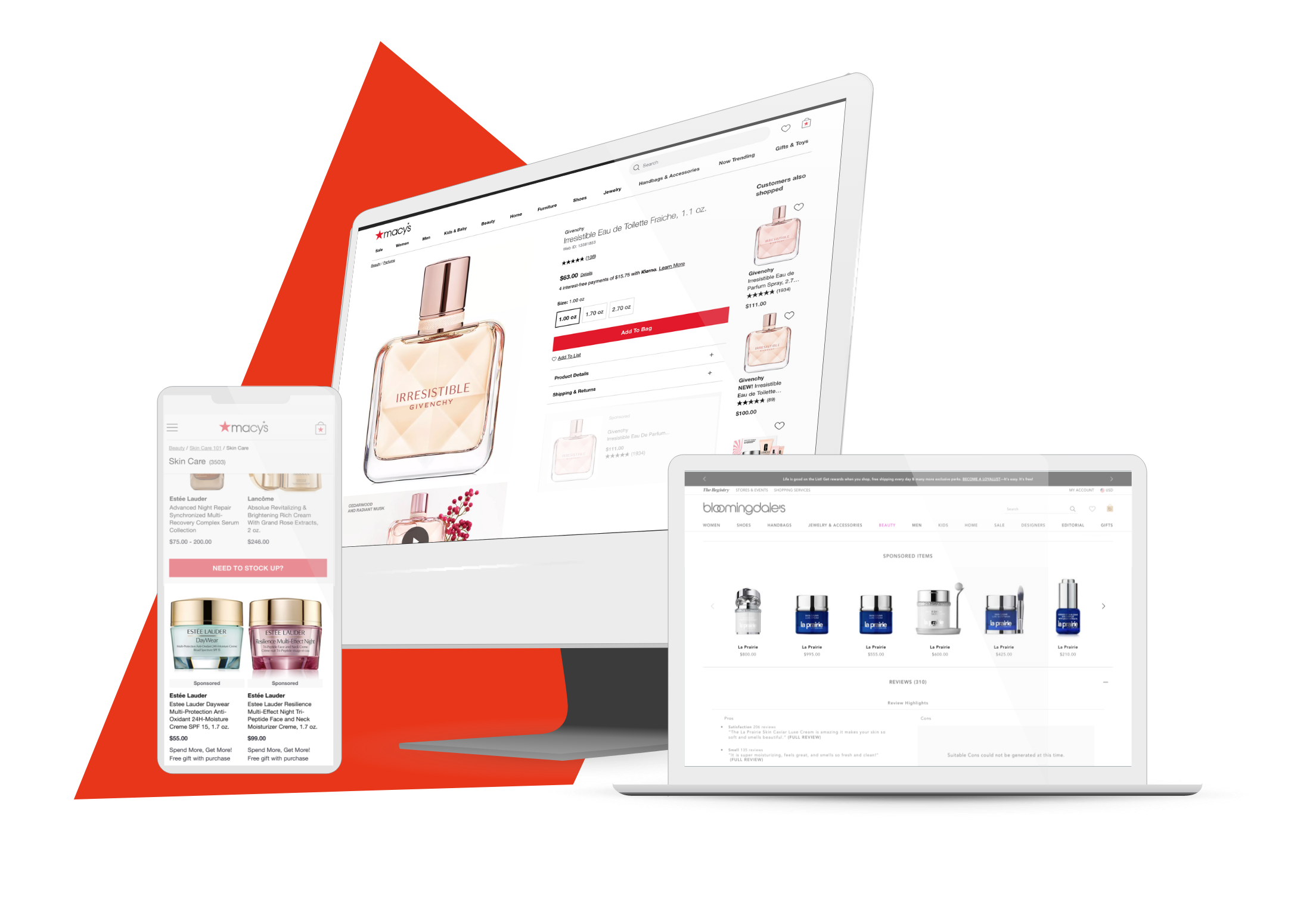 Sponsored Product Listings
With prime virtual shelf space, you'll drive consideration among audiences who are actively searching and ready to buy.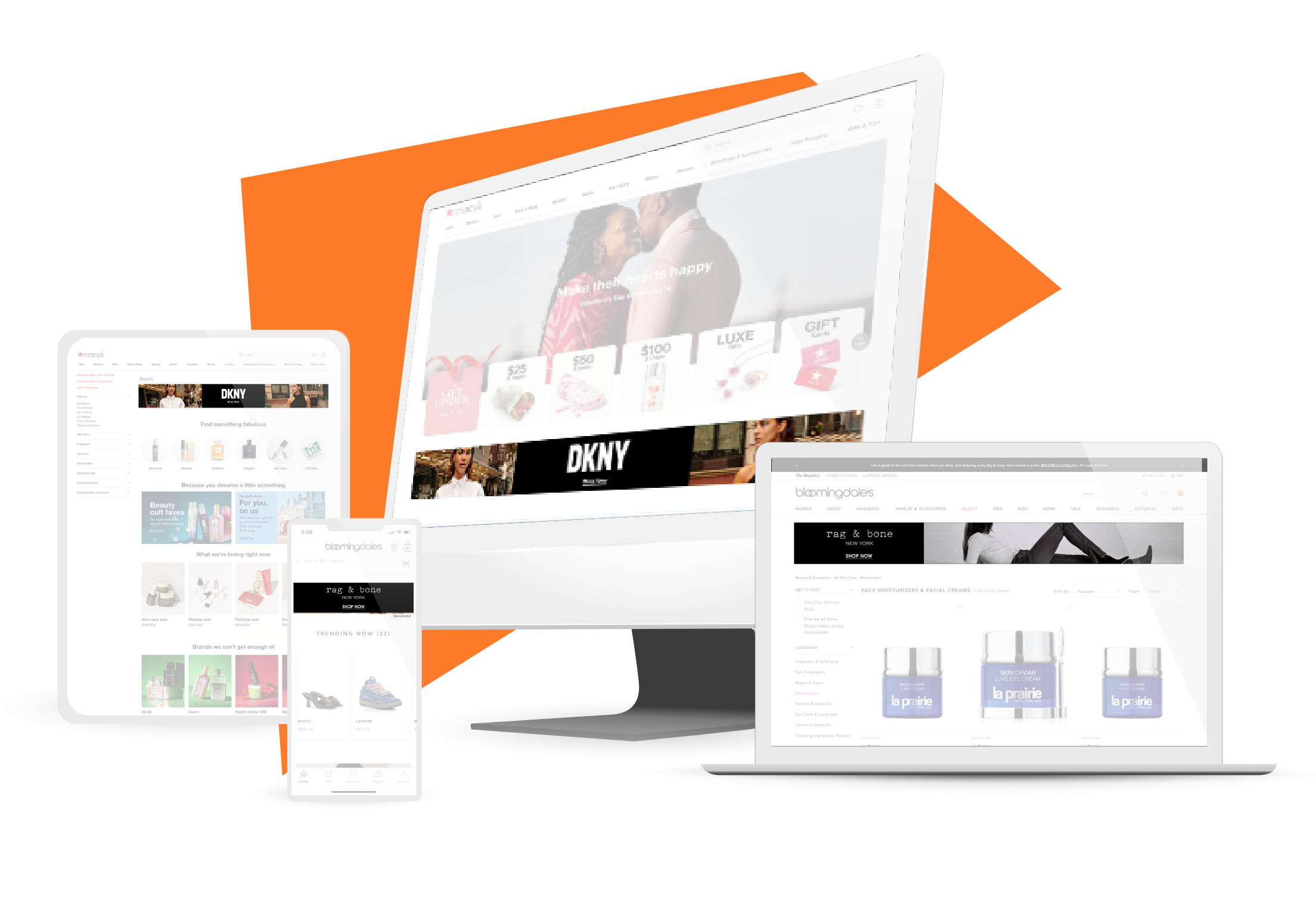 On-Site Display Advertising
You'll reach online shoppers across the entire shopping funnel with contextually-, behaviorally-, and keyword-targeted ad placements on Macy's and Bloomingdale's desktop, mobile web, and app.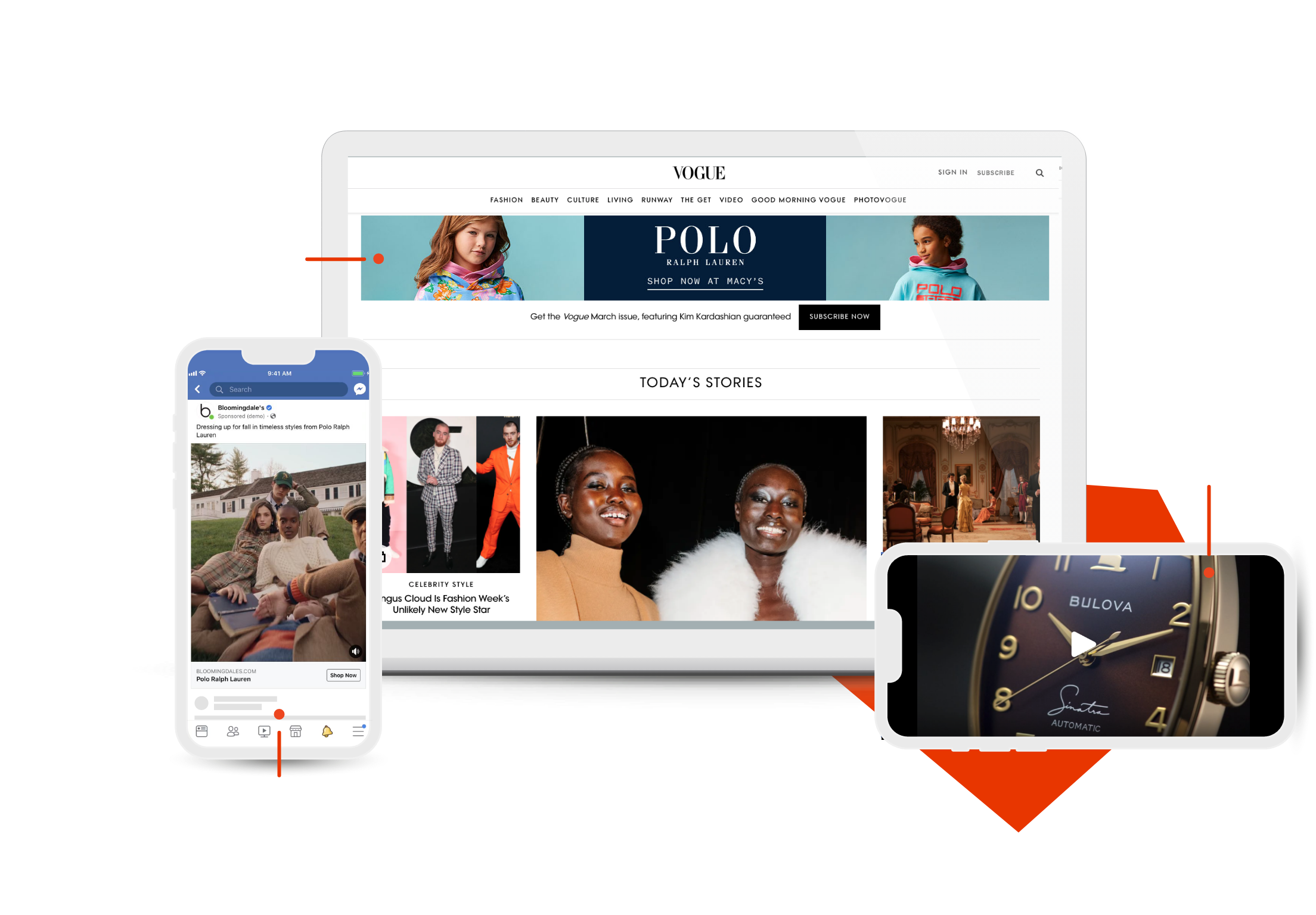 Off-Site Digital Media Advertising
You'll capture the attention of desired target audiences that matter most when you leverage our 1P data for both targeting and measurement of your off-site digital media campaigns.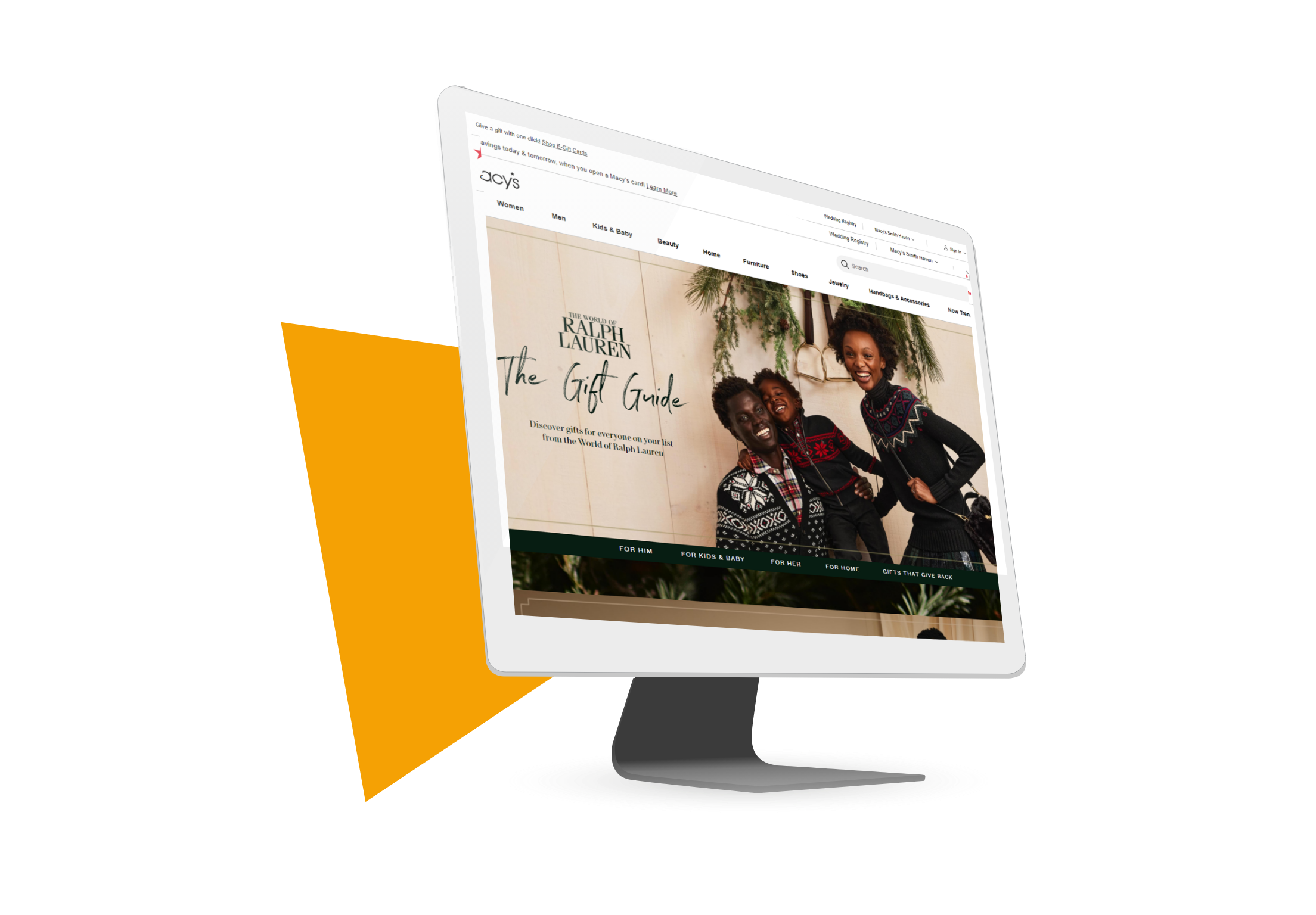 Branded Experiences
You can create inspirational branded landing pages for your campaign.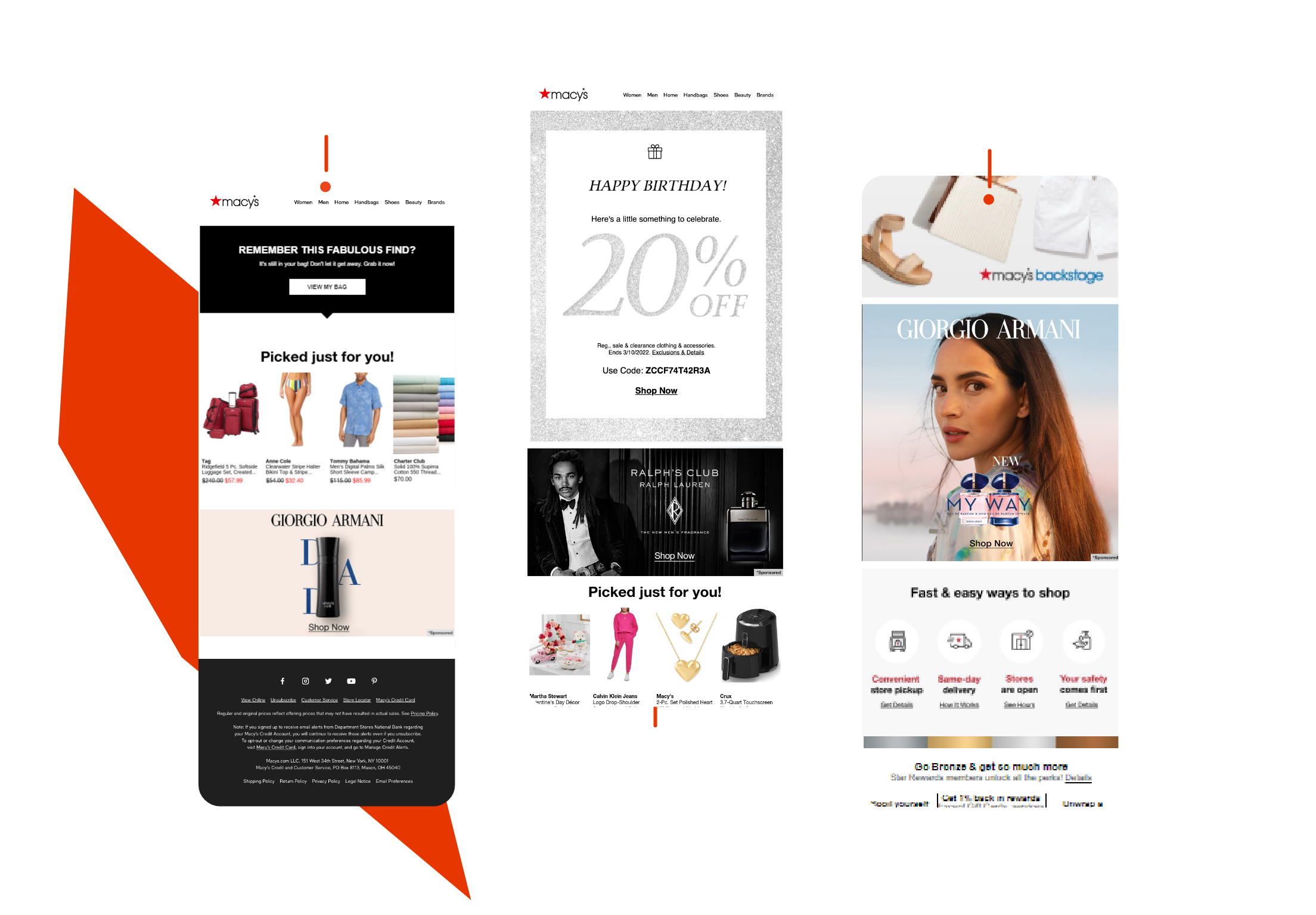 Email
You'll leverage Macy's broad email circulation to drive brand consideration.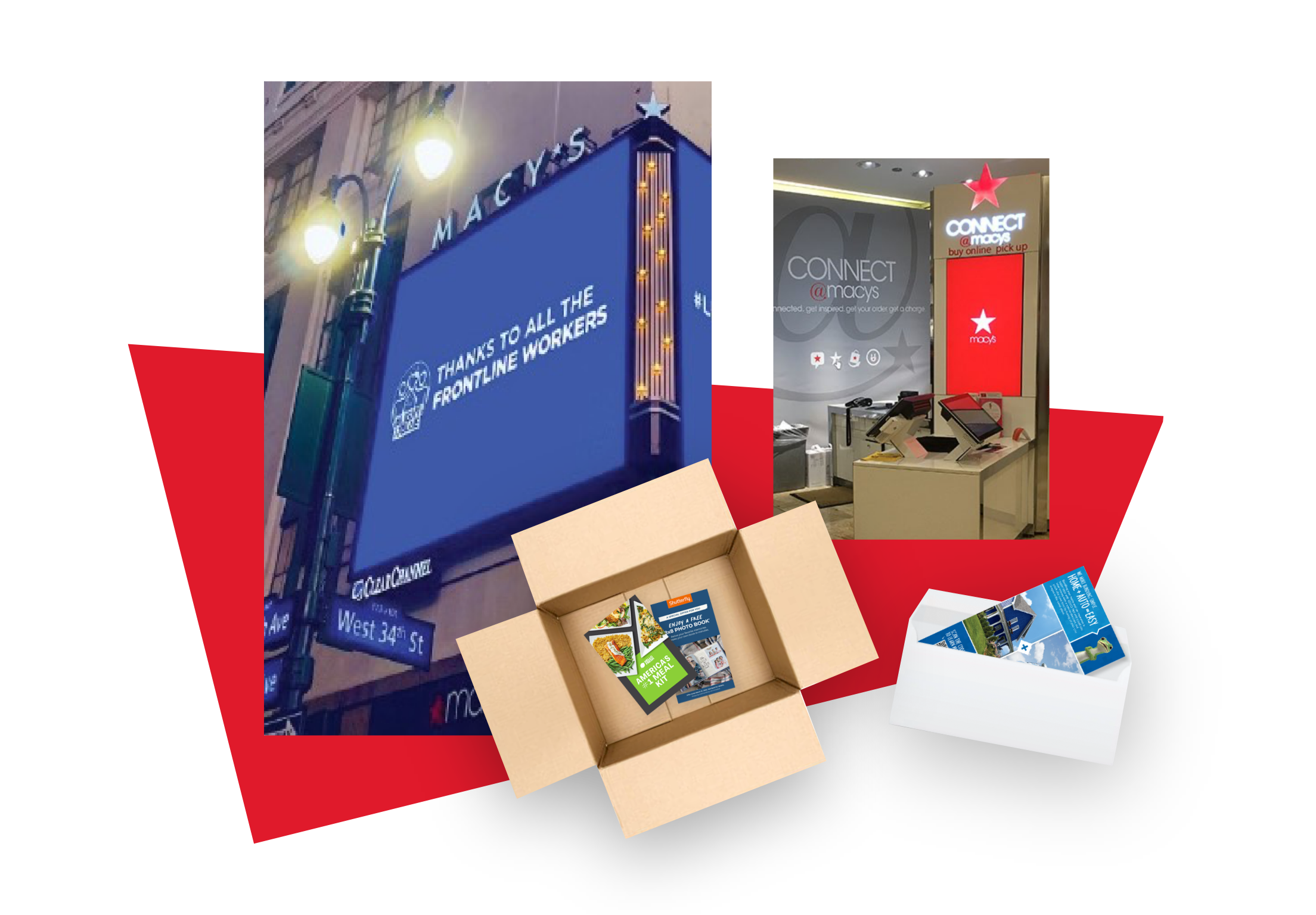 Other Media
You'll reach shoppers at home and in store through inserts and digital screens.
We bring brands to the forefront by

capturing the attention

that matters most.

With first-party, data-targeted advertising we drive awareness, consideration, and conversion among highly valuable audiences at scale.

We offer 60+ ad placements across Macy's and Bloomingdale's.

Our closed-loop reporting tracks online and in-store conversion activity, as well as new buyer acquisition rates for your brand—allowing for a performance-driven approach to running media.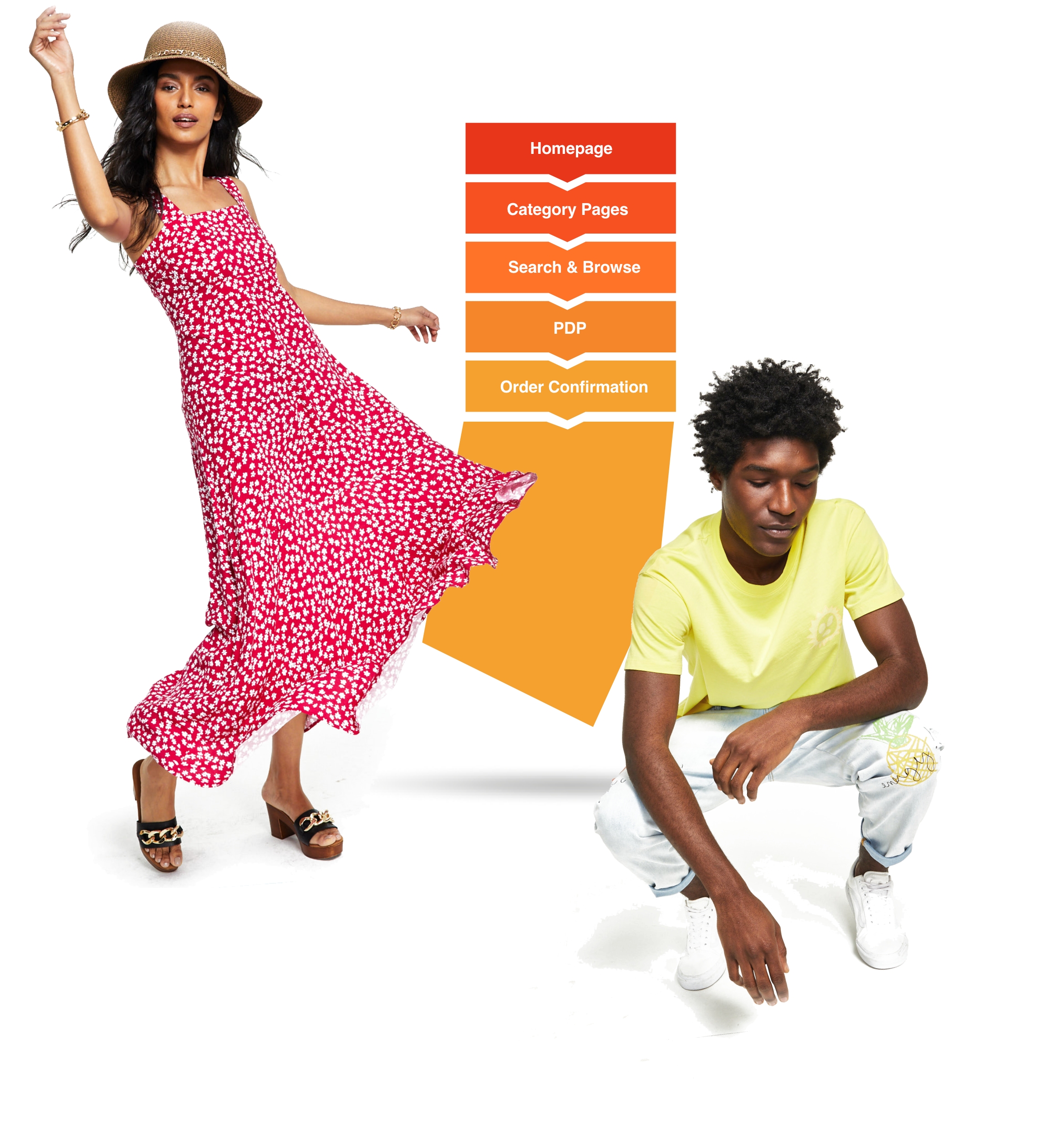 Let's connect.
Just fill out this form, and
we'll get back to you soon.